Apple A1713(A1708)
---
Specification:
Battery type: Li-ion
Voltage:11.4V
Capacity:4781mAh
Cell:3cell
recharge cycles: 500
Operation time: Around 1.5-3.5hours
A1713 Battery type: Li-Polymer ; Voltage:11.4V ; Capacity:4781mAh/54.5Wh.
【Part Number】for A1708 , A1713 , A1708 (EMC 3164) , A1708 (EMC 2978) , 020-00946. Tips: You can check the back of your MacBook to confirm the model.
【Compatible Laptop Models】Replacement for MacBook Pro 13-inch model A1708 (Late 2016, Mid 2017 year) version MLL42 MLL42LL/A MPXQ2 MPXQ2LL/A MLUQ2 MLUQ2LL/A MPXR2 MPXR2LL/A MPXU2 MPXU2LL/A MPXT2 MPXT2LL/A MacBookPro13,1 MacBookPro14,1.

Product Introduction
---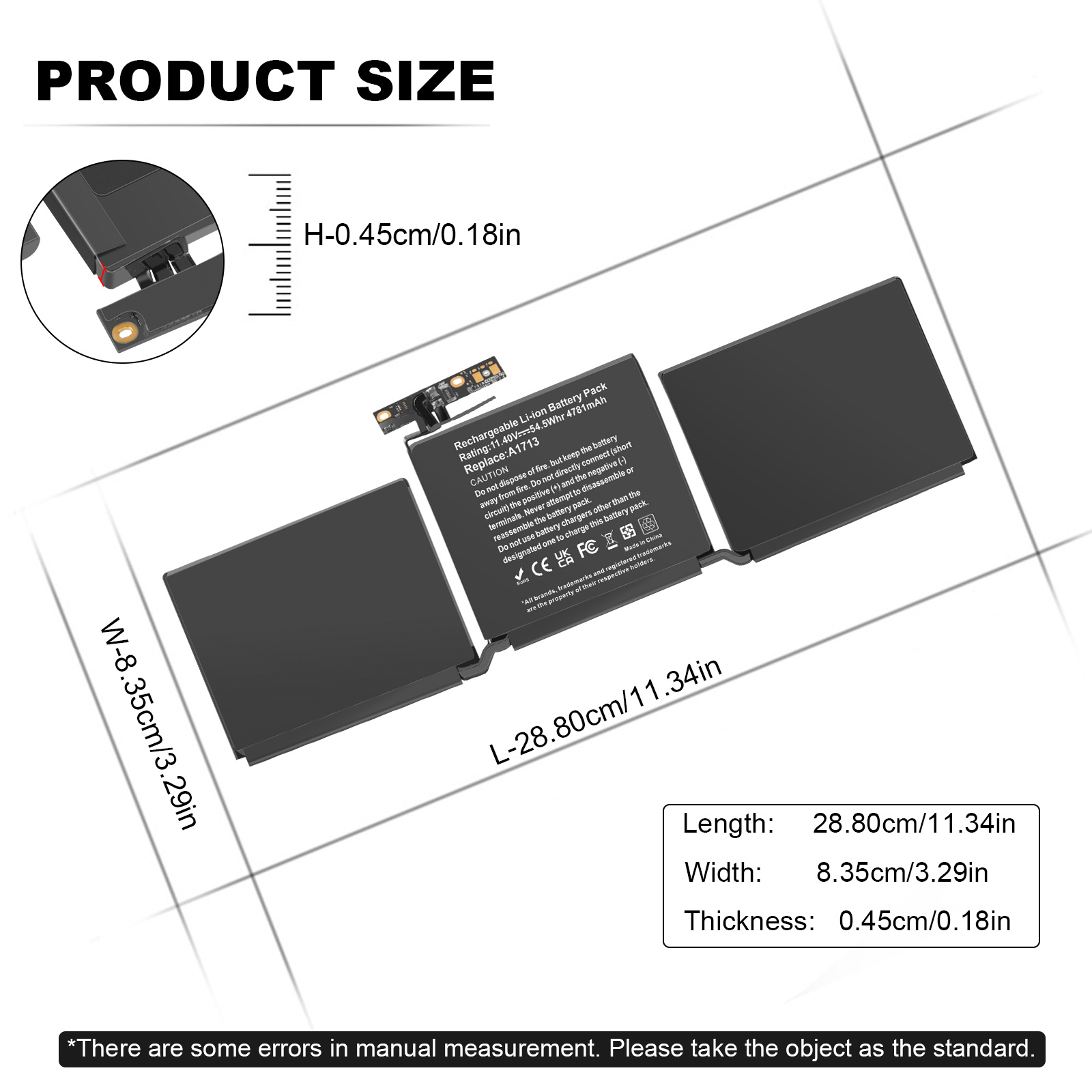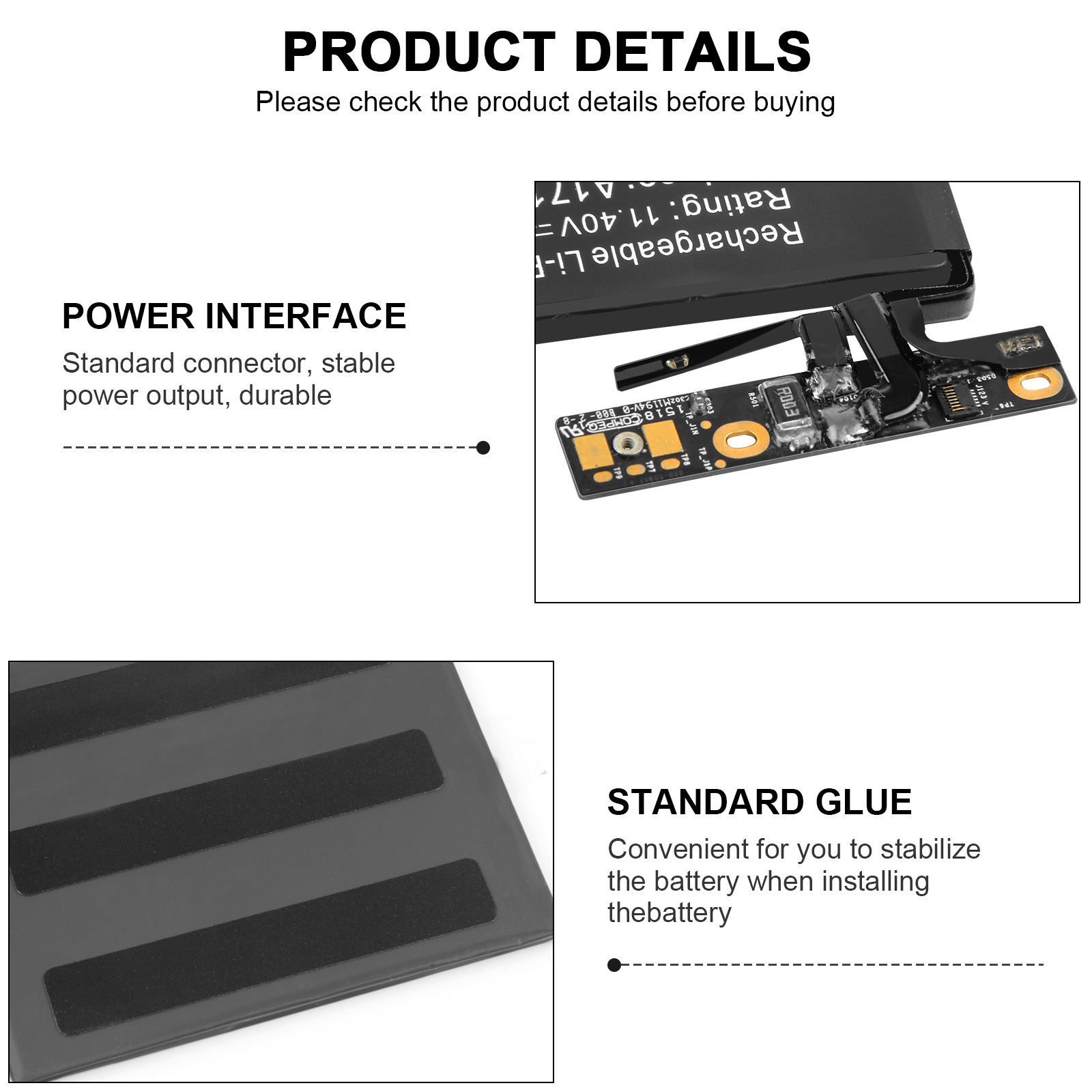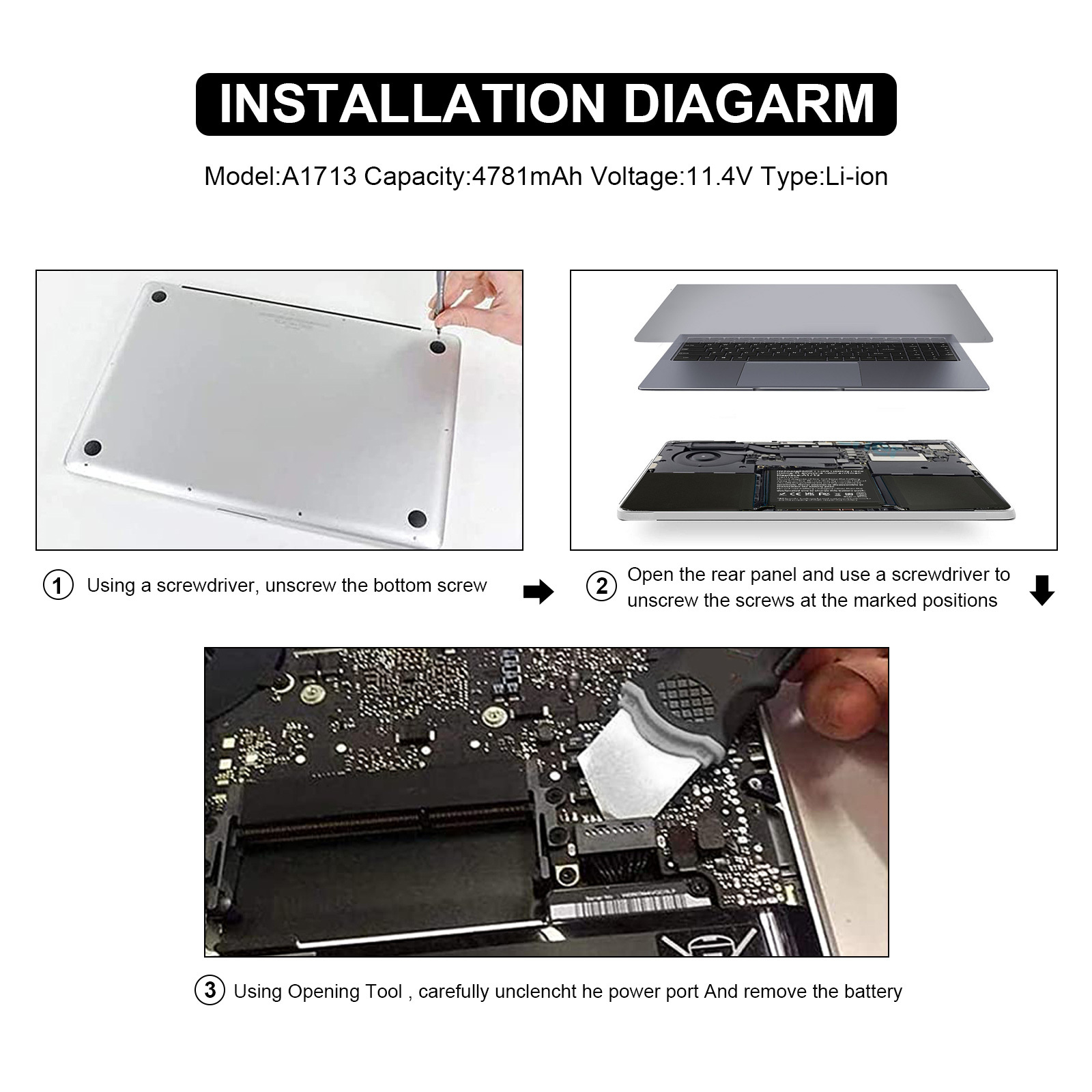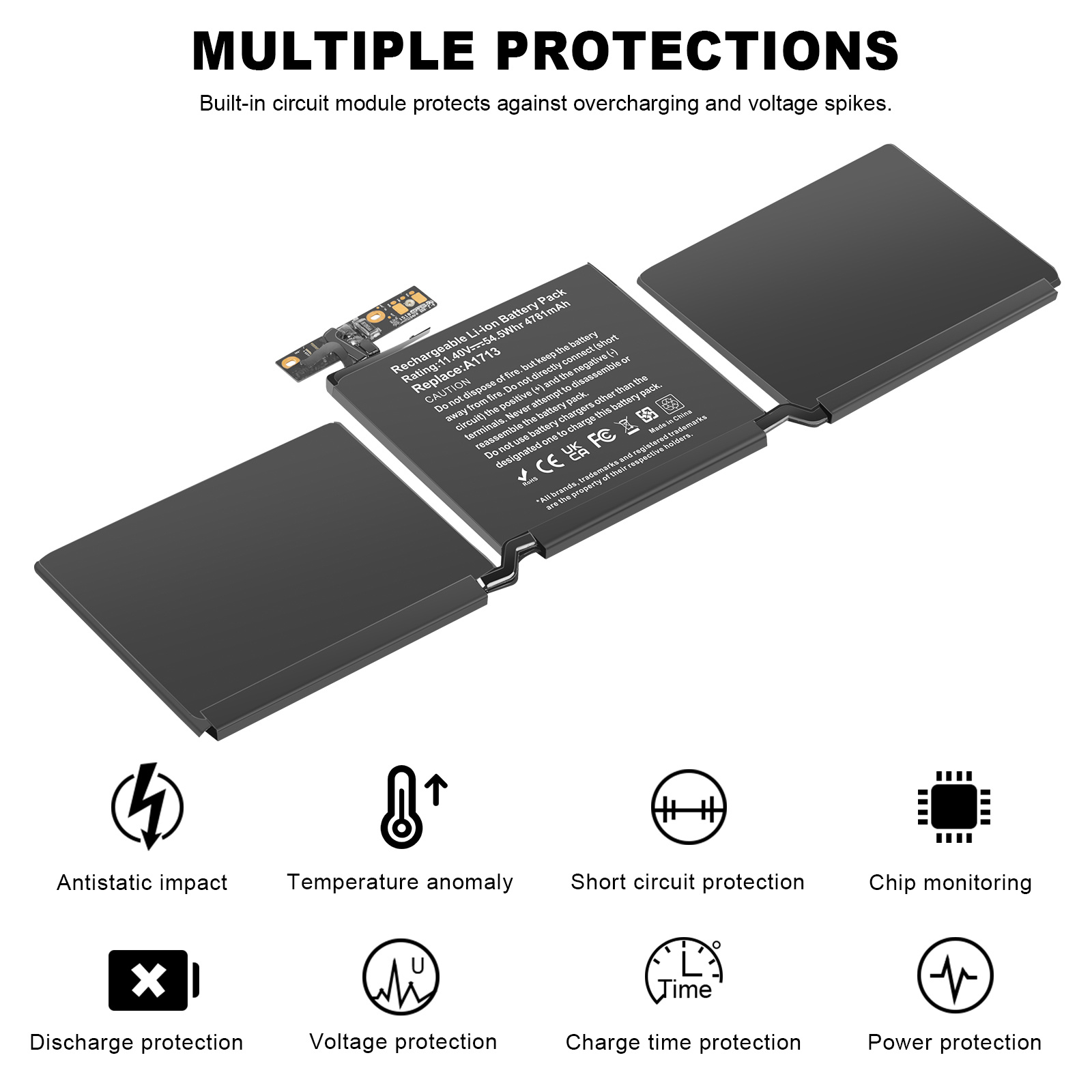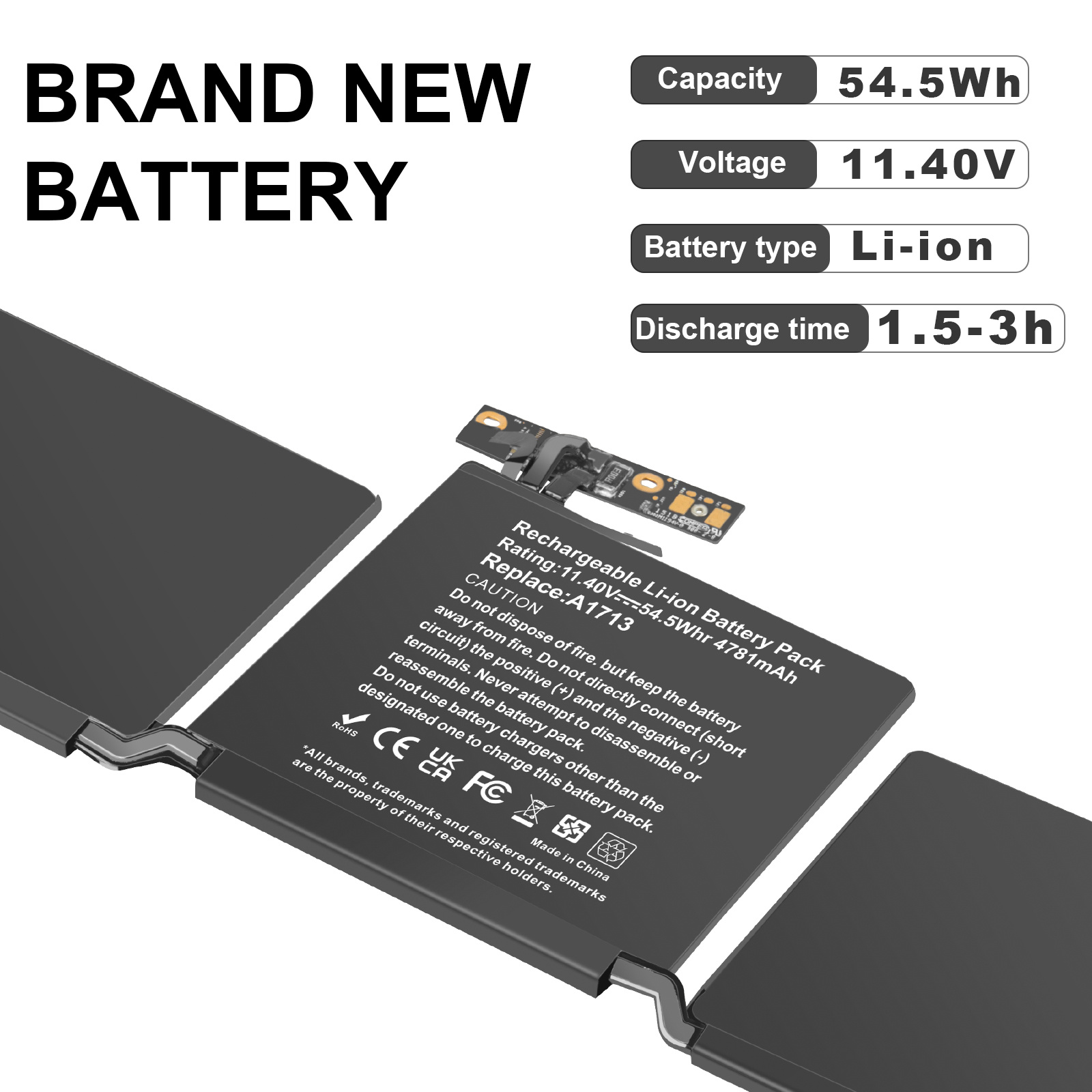 Contact us
Dongguan Lewe Electronics Co.,Ltd

No.35 building,Shichong Private Industrial Area,Hengli Town,DongGuan City, China.
---
Copyright © 2022 Dongguan Lewe Electronics Co.,Ltd All rights reserved.