Asus B41N1711
---
Specification:
Battery type: Li-ion
Voltage:15.2V
Capacity:64Wh
Cell:4 Cells
recharge cycles: 500
Operation time: Around 1.5-3hours
【Compatible Part Number】B41N1711 B41Bn95 B41Bn9H .
(Purchasing Note: There are 2 Cable of the B41N1711 battery(Long and Short), they are NOT compatible with each other, the battery in this listing will be the Short Cable, please check your laptop's original battery before placing your order)
【Replacement For Laptop】Asus FX503VM FX63VD FX63VM GL703GE-ES73 GL703VD-1A ROG Strix GL503 GL503VD GL503VM GL703VD GL703VM ZX63V Series Notebook.

Product Introduction
---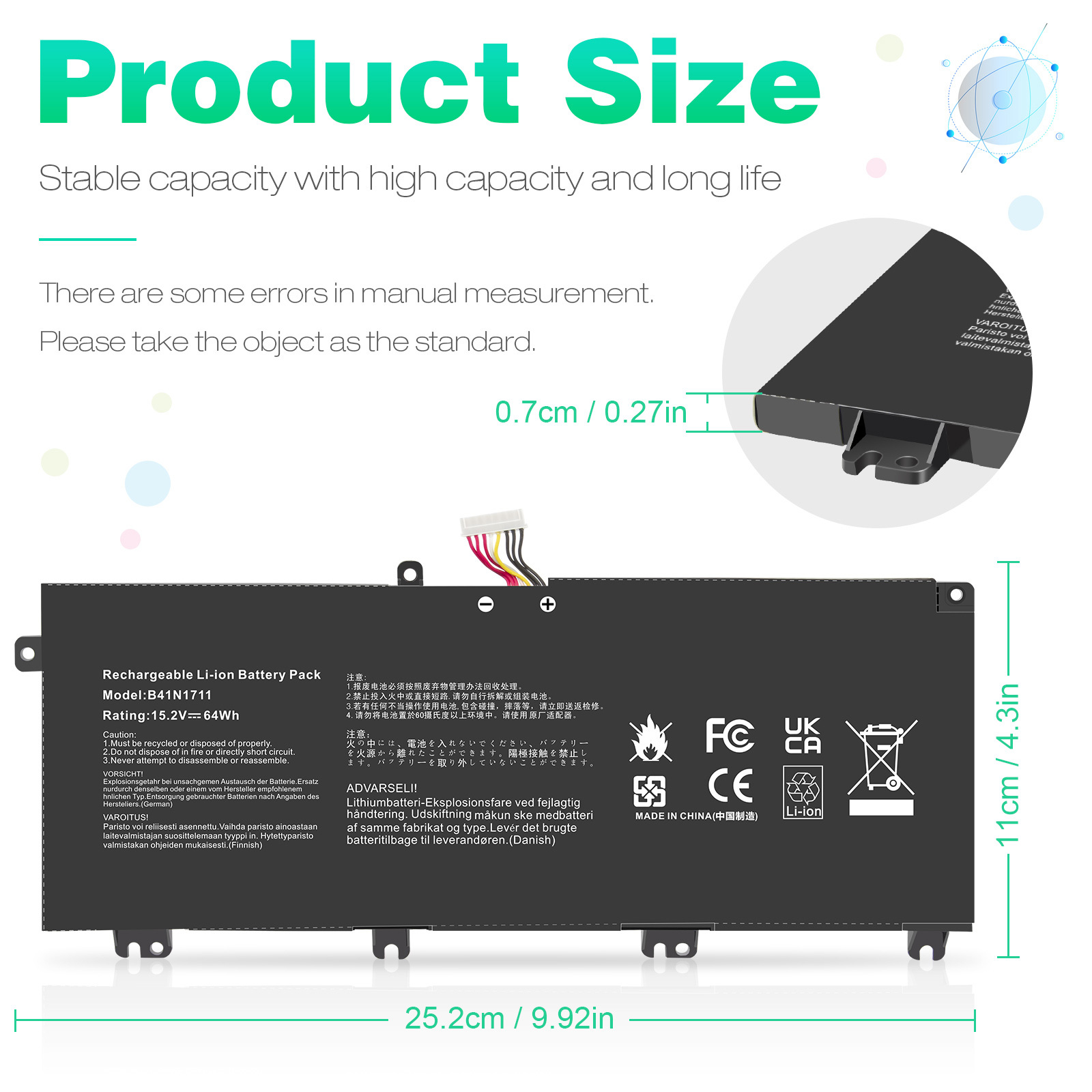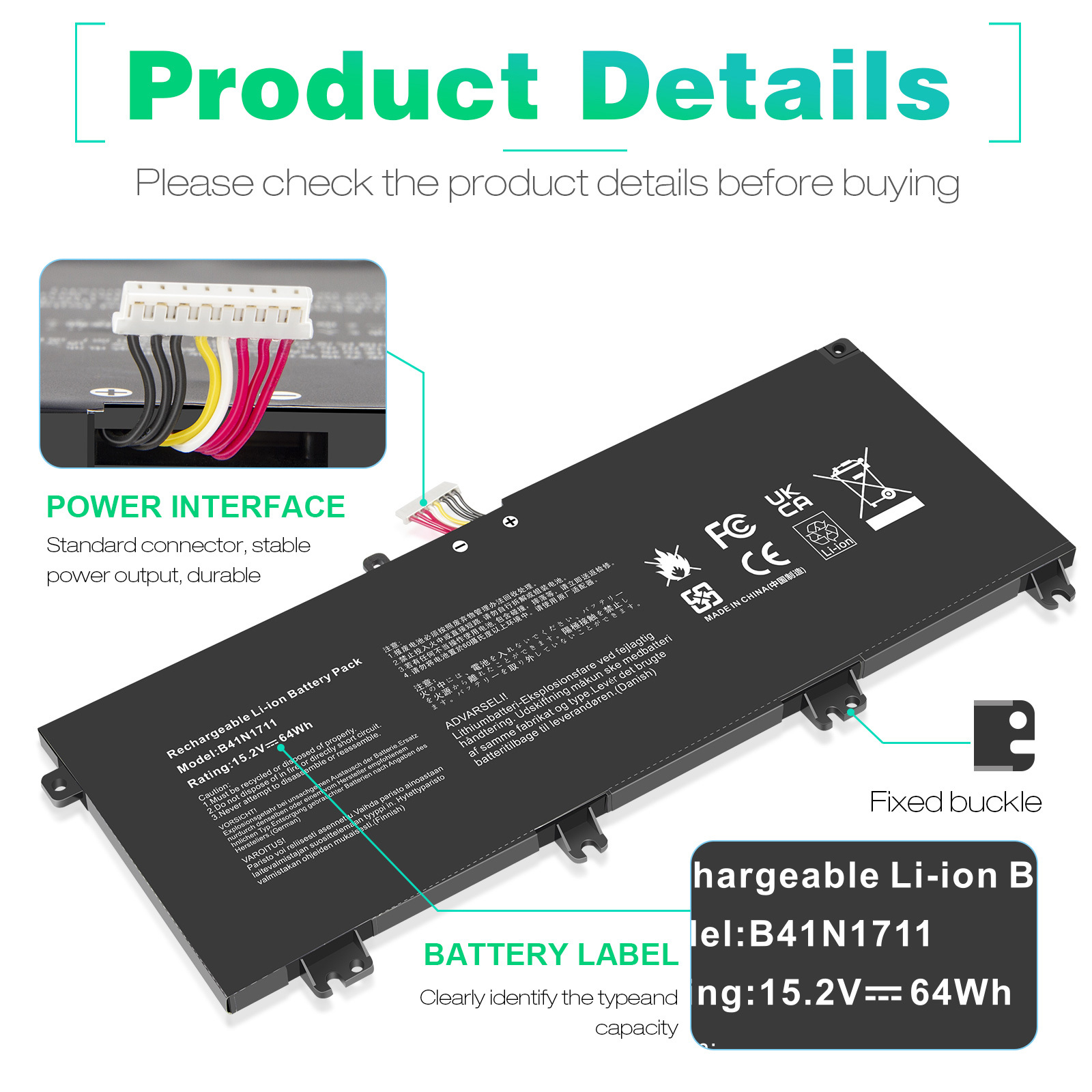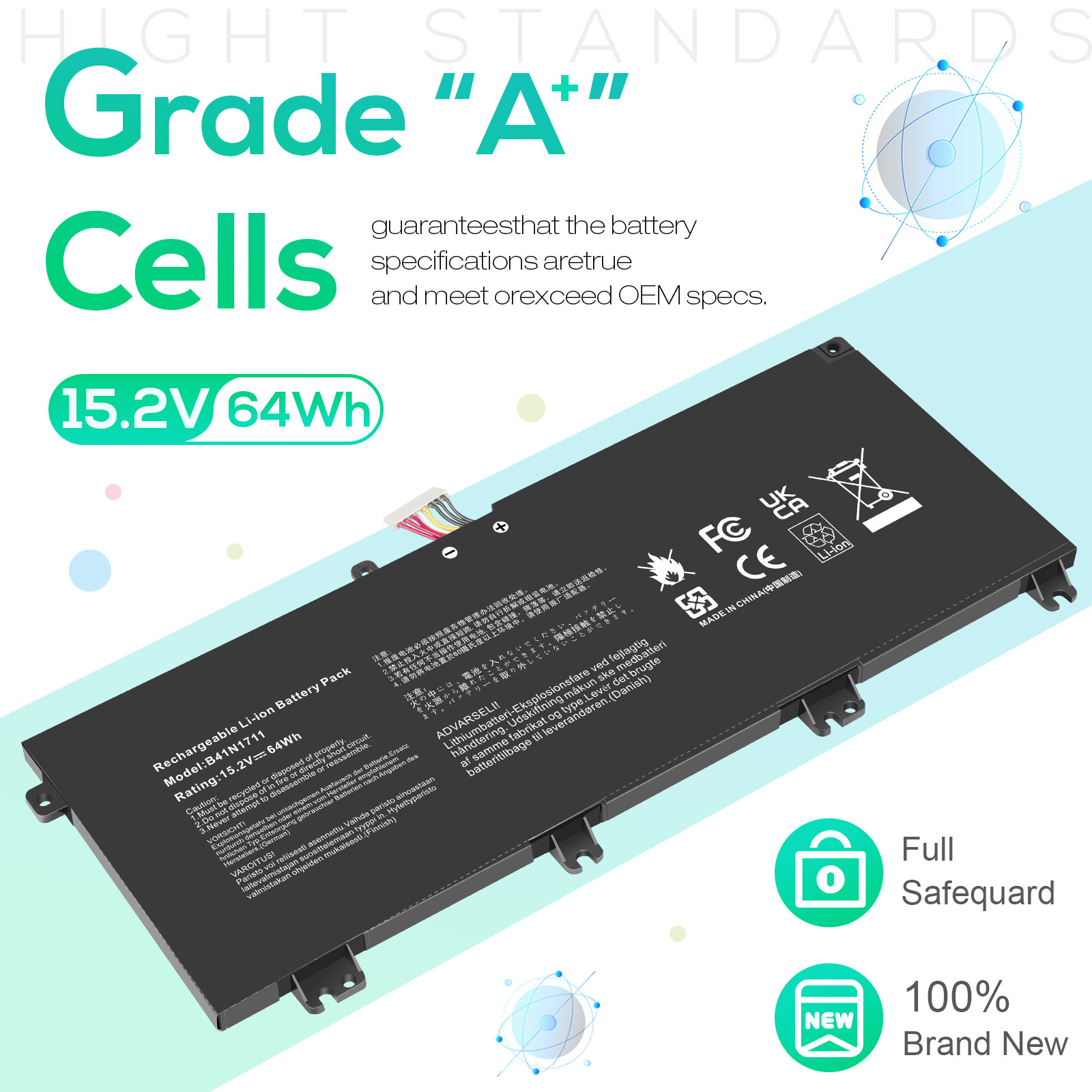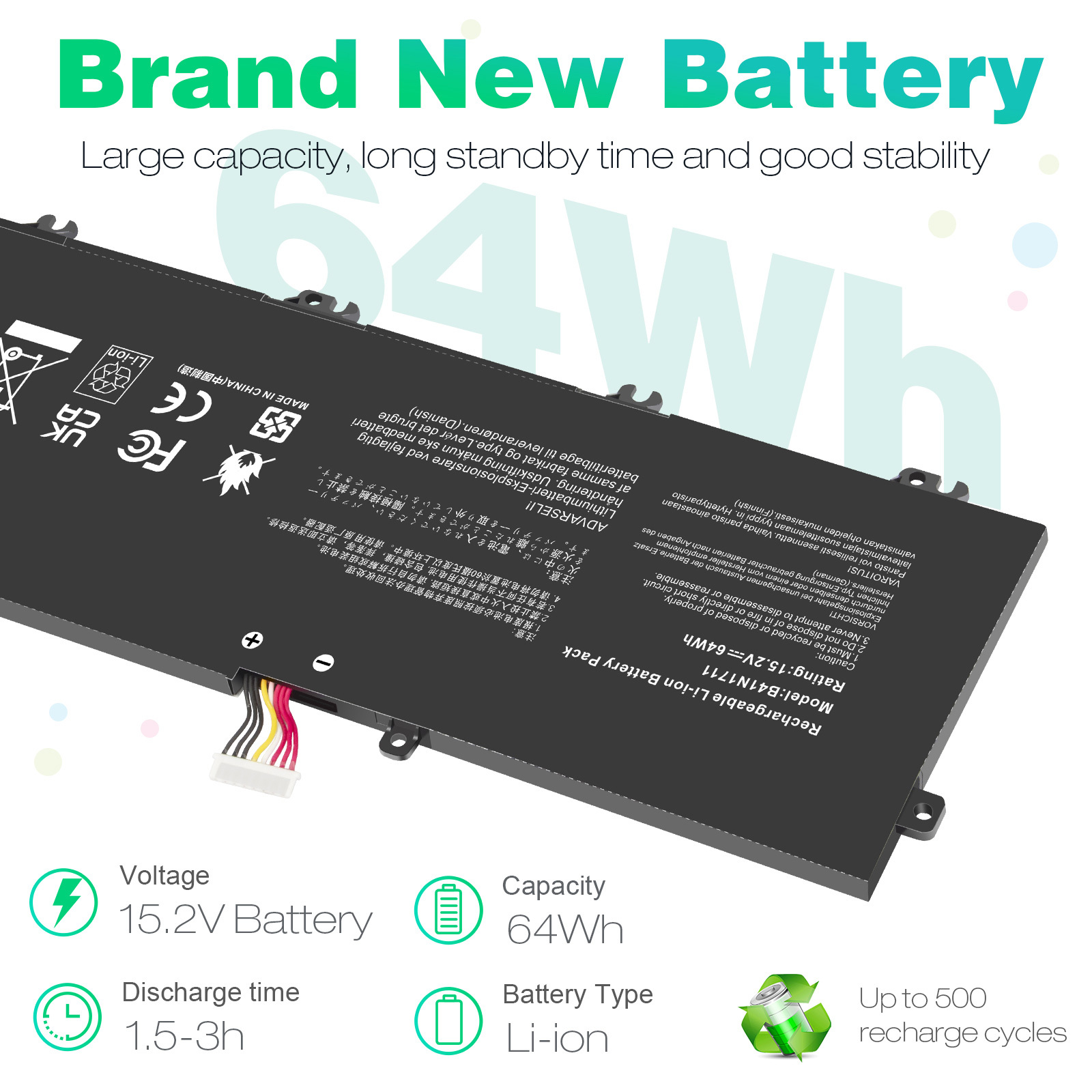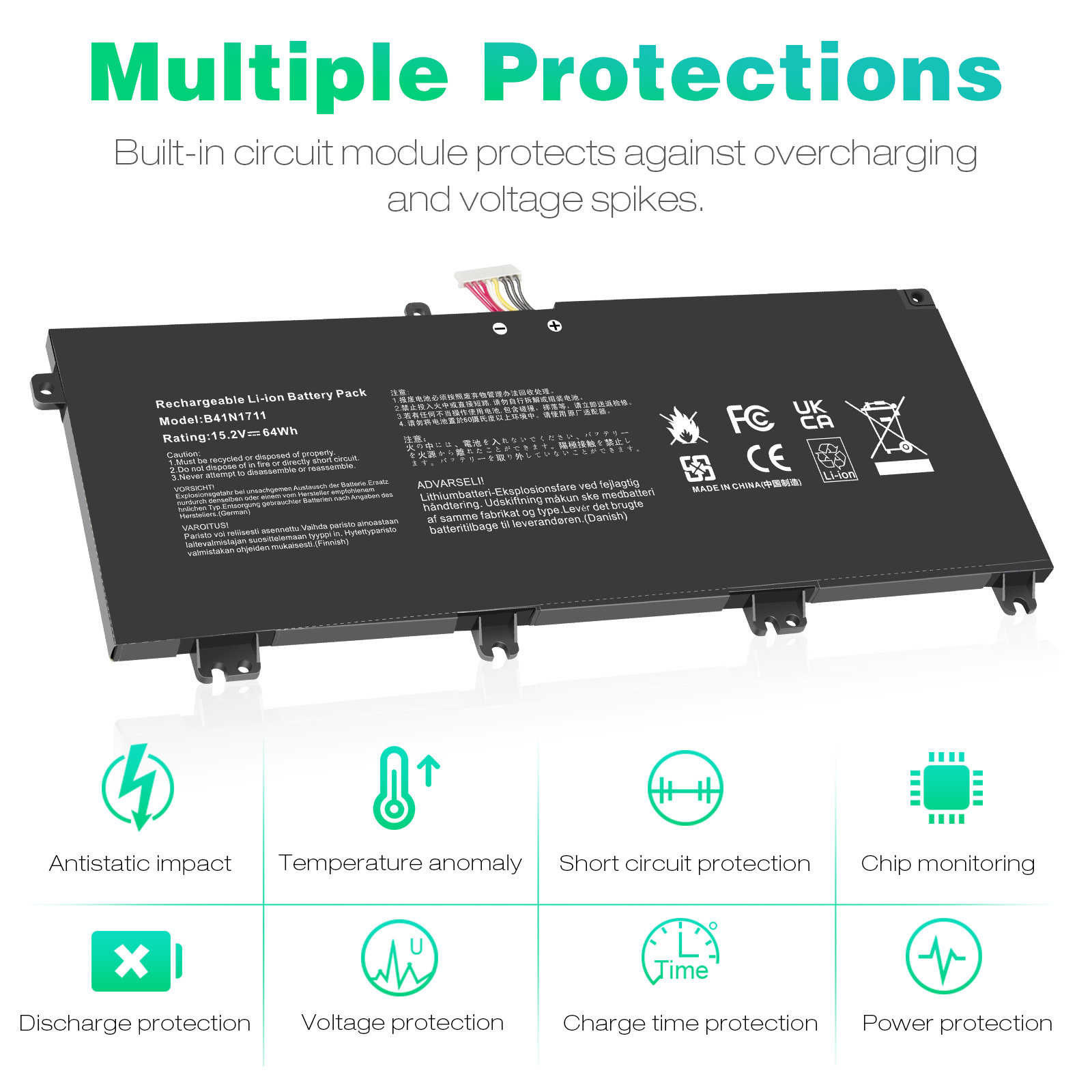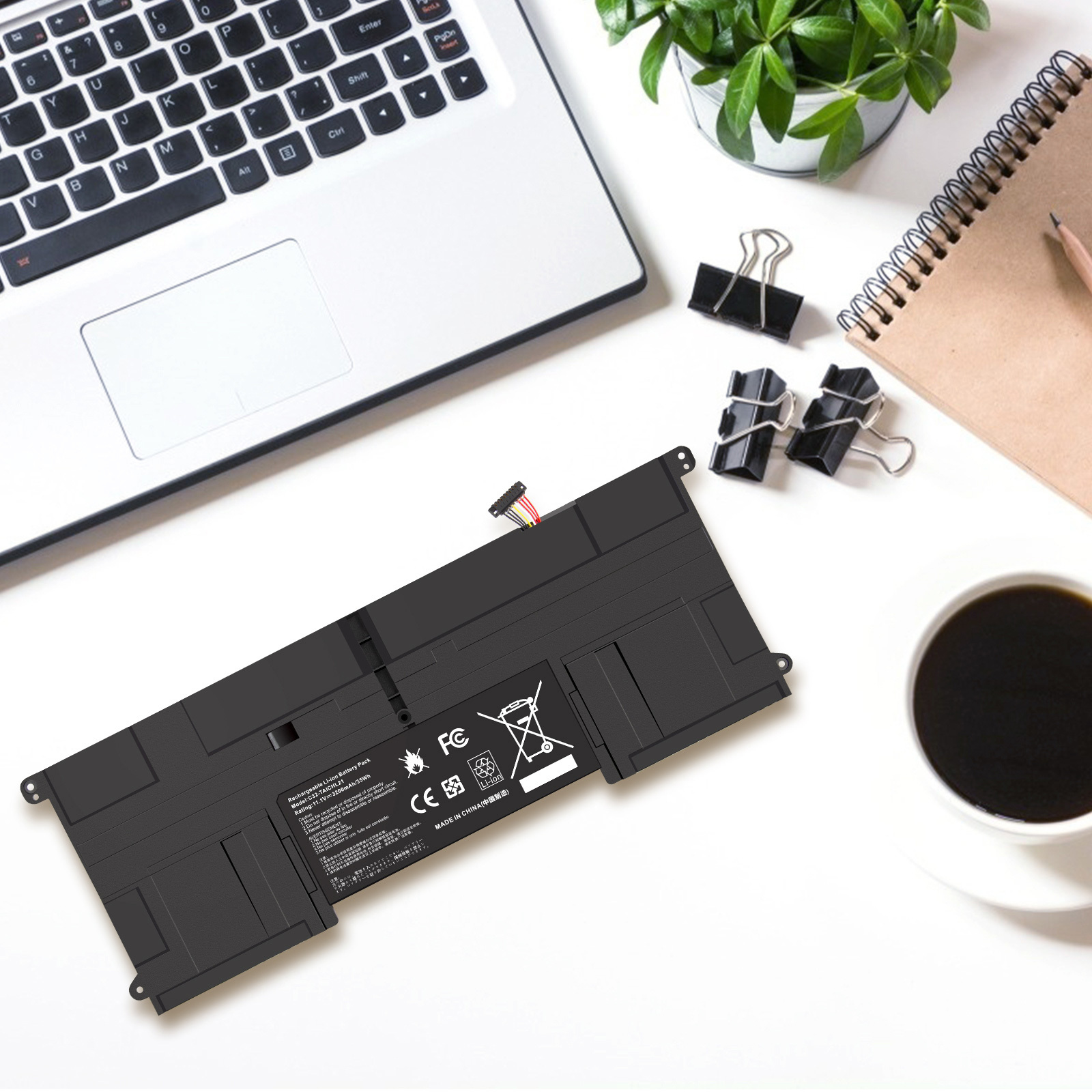 Contact us
Dongguan Lewe Electronics Co.,Ltd

No.35 building,Shichong Private Industrial Area,Hengli Town,DongGuan City, China.
---
Copyright © 2022 Dongguan Lewe Electronics Co.,Ltd All rights reserved.