Dyson V6
---
Brand: For Dyson
Chemistry: Li-ion
Model No.: V6
Condition: Brand new
Sub-Type: Replacement Battery
Capacity: 6000mAh/6.0Ah
Voltage (V): 21.6V
Capacity: 129.6Wh
Item Weight: 400g
Suit for All V6 Series Vacuum Cleaners
Compatible with all v6 series model: (Pls use "Ctrl+F" to find your model)
1). V6 Absolute,V6 Animal , V6 Motorhead, V6 Slim.
2). DC58 DC59 DC61 DC62 DC72 DC74.
3). SV03 SV04 SV05 SV06 SV07 SV09, 595 650 770 880 vacuum
. 4). V6 Car+ Boat,V6 Top Dog,V6 Mattress,V6 Trigger, V6 Trigger Pro Excl, V6 Multifloor Exclusive, V6 Top Dog HEPA, V6 Trigger Extra, V6 Baby+ Child Vacuum.

Product Introduction
---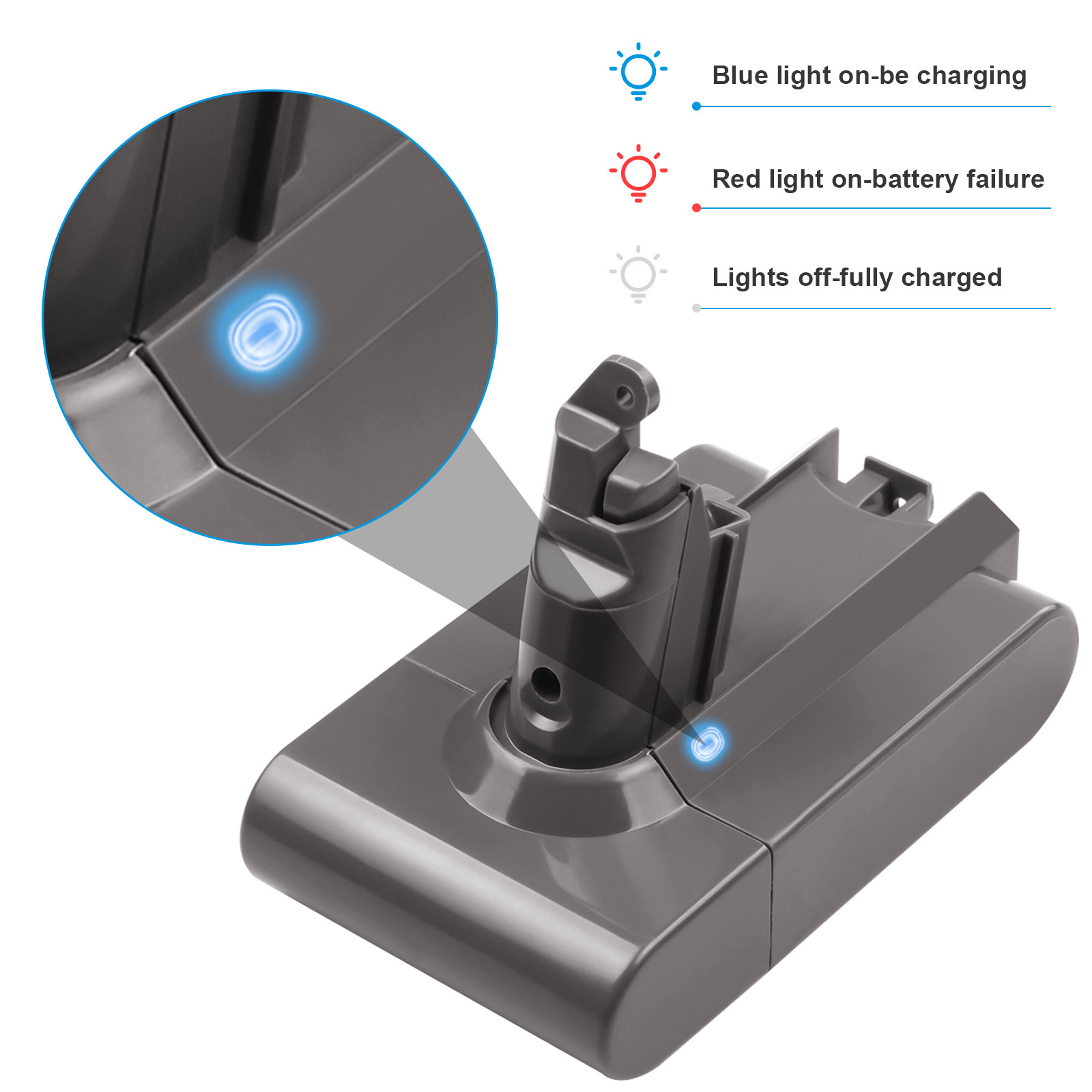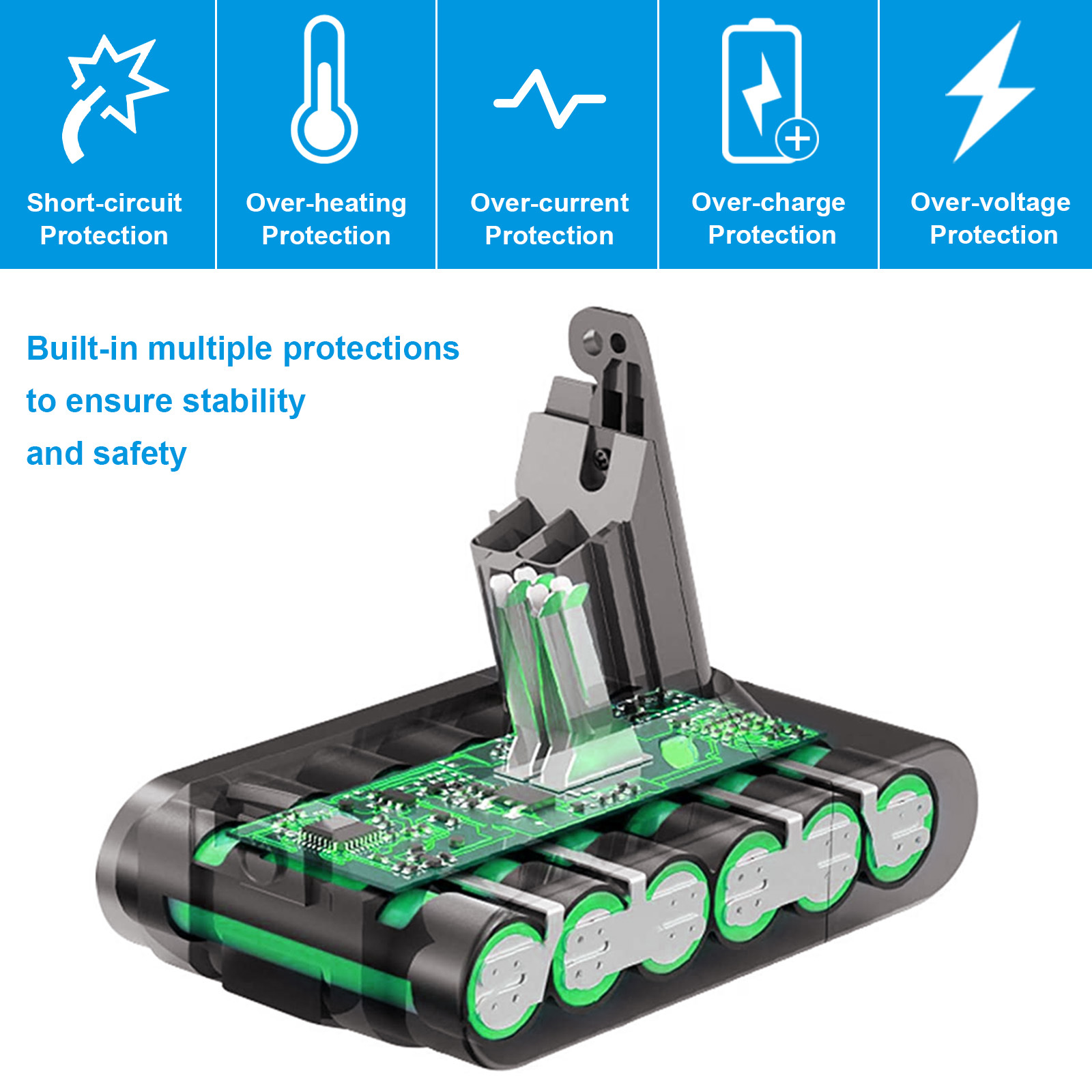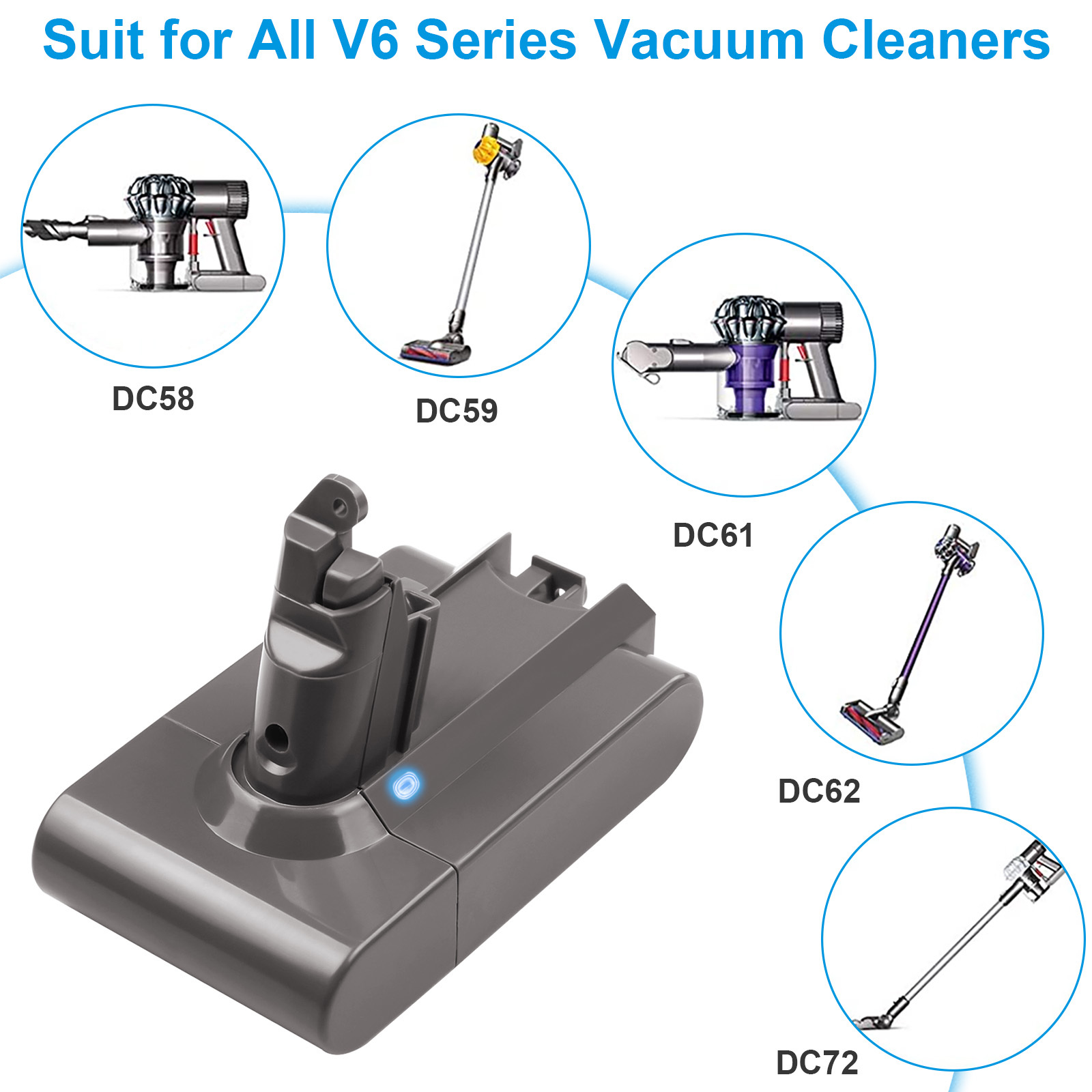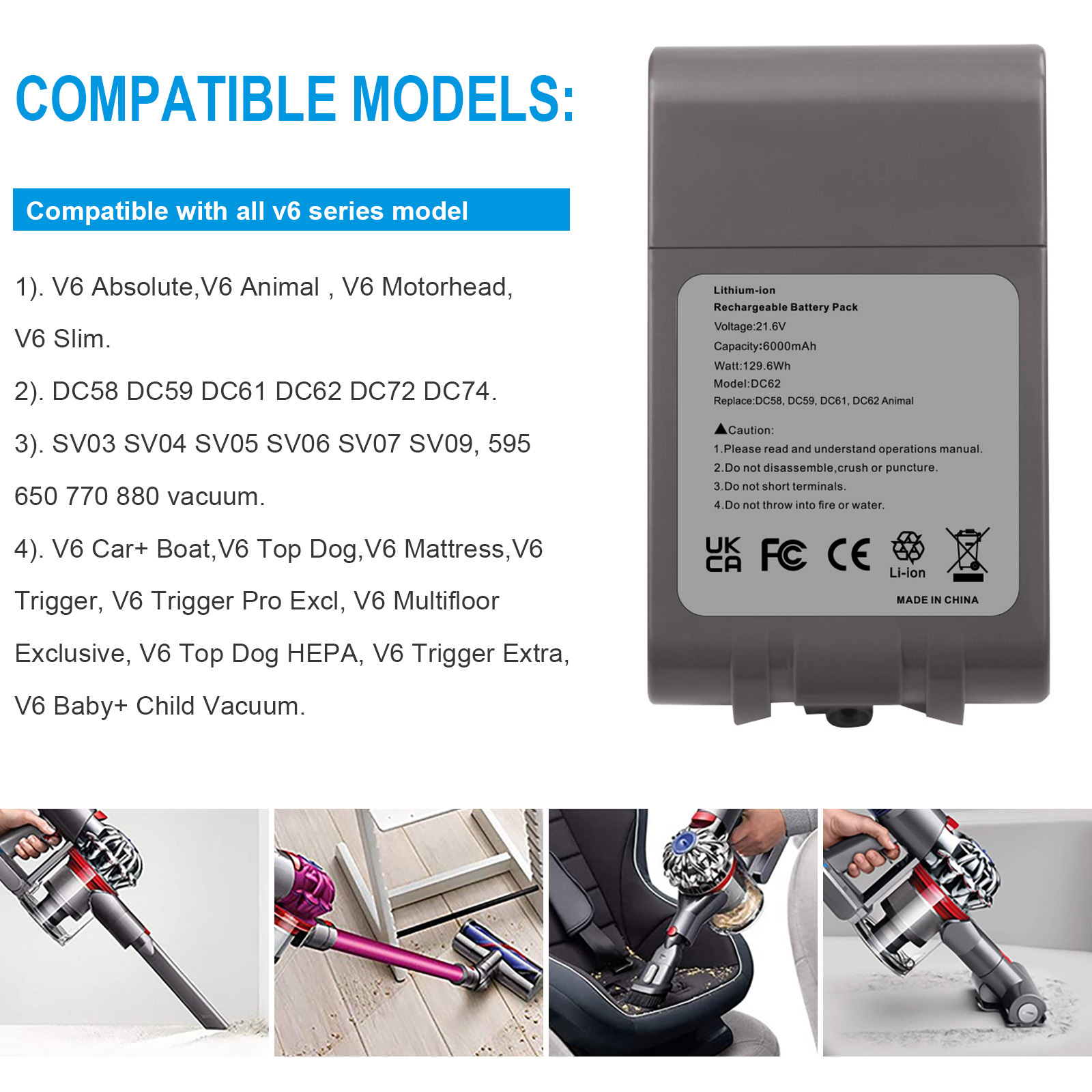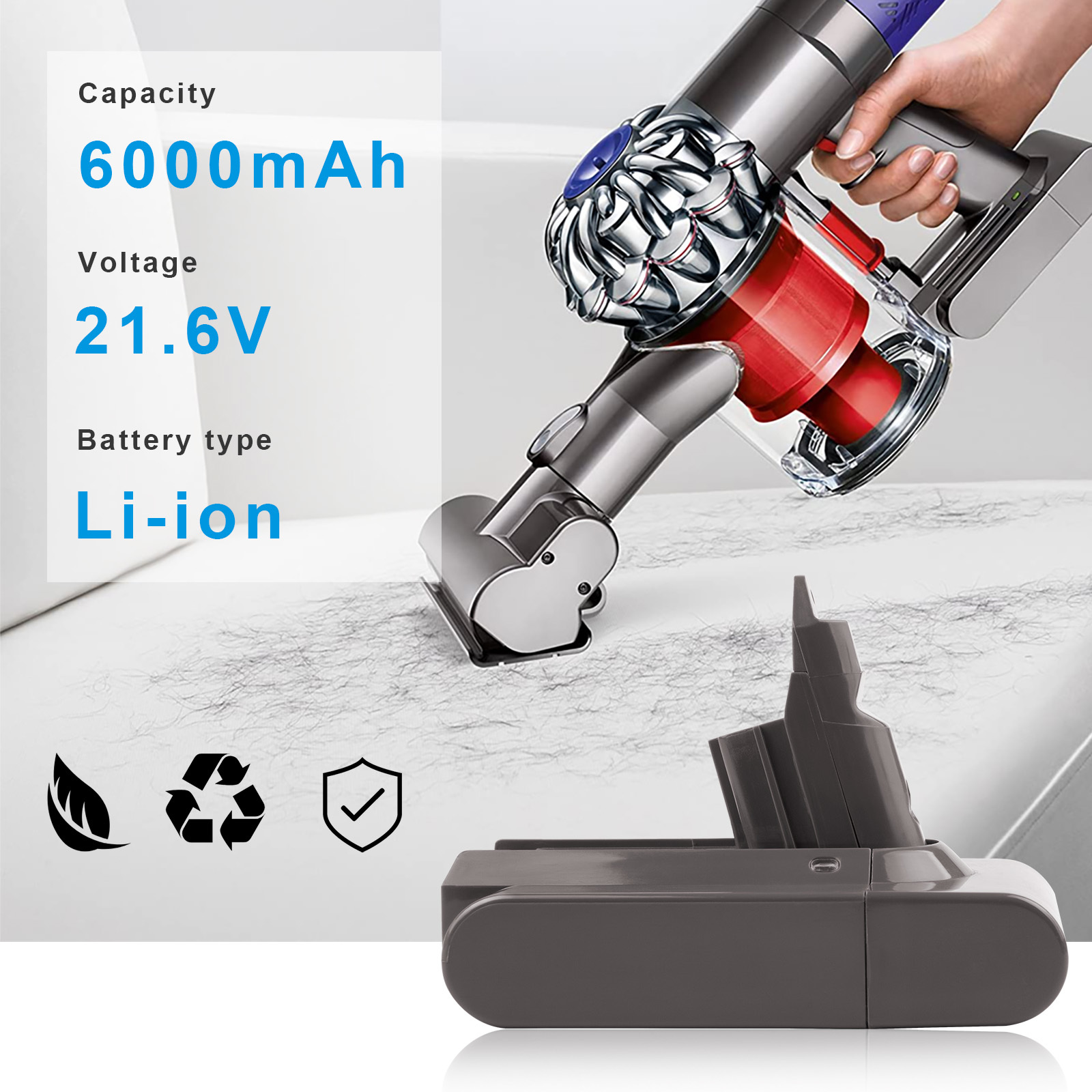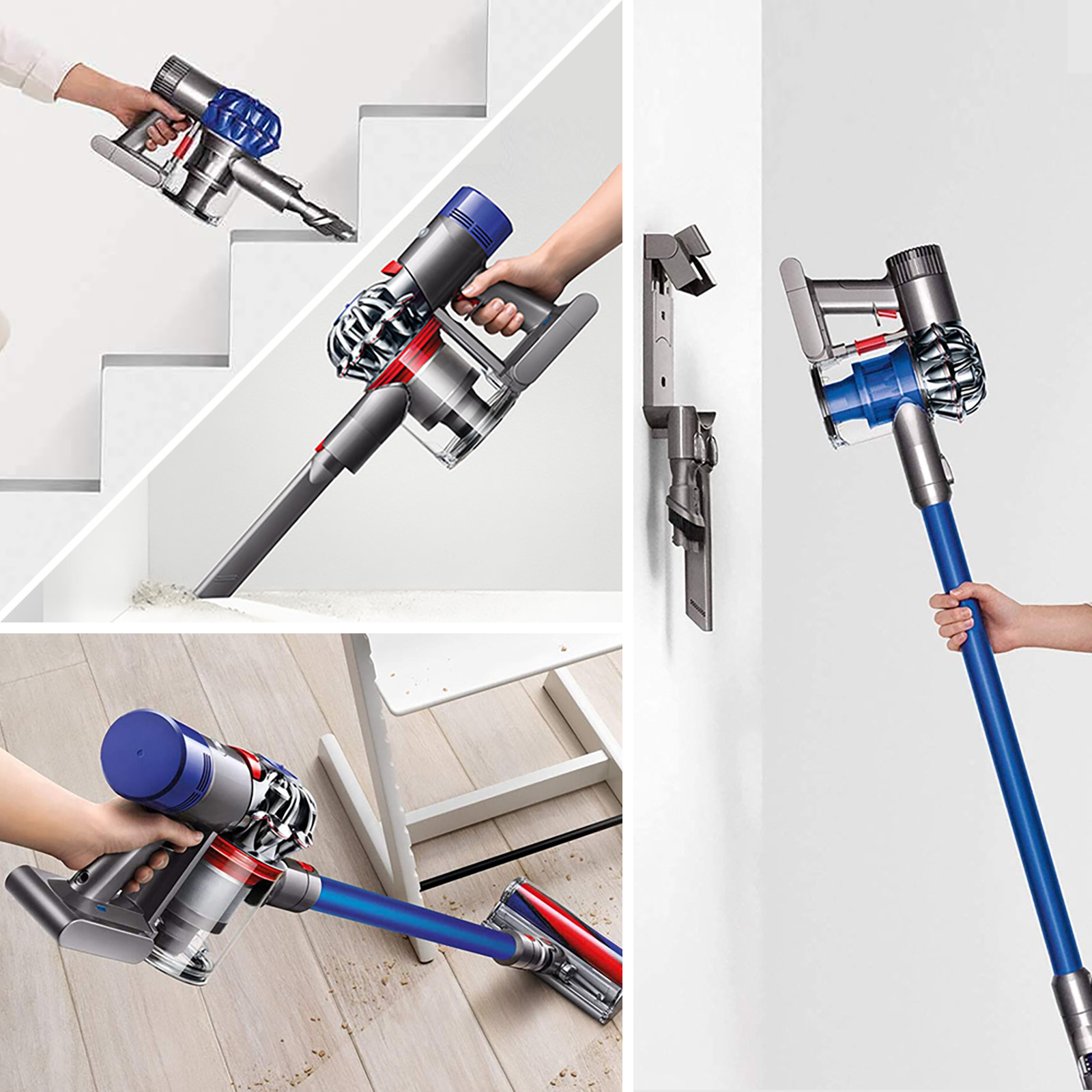 Contact us
Dongguan Lewe Electronics Co.,Ltd

No.35 building,Shichong Private Industrial Area,Hengli Town,DongGuan City, China.
---
Copyright © 2022 Dongguan Lewe Electronics Co.,Ltd All rights reserved.